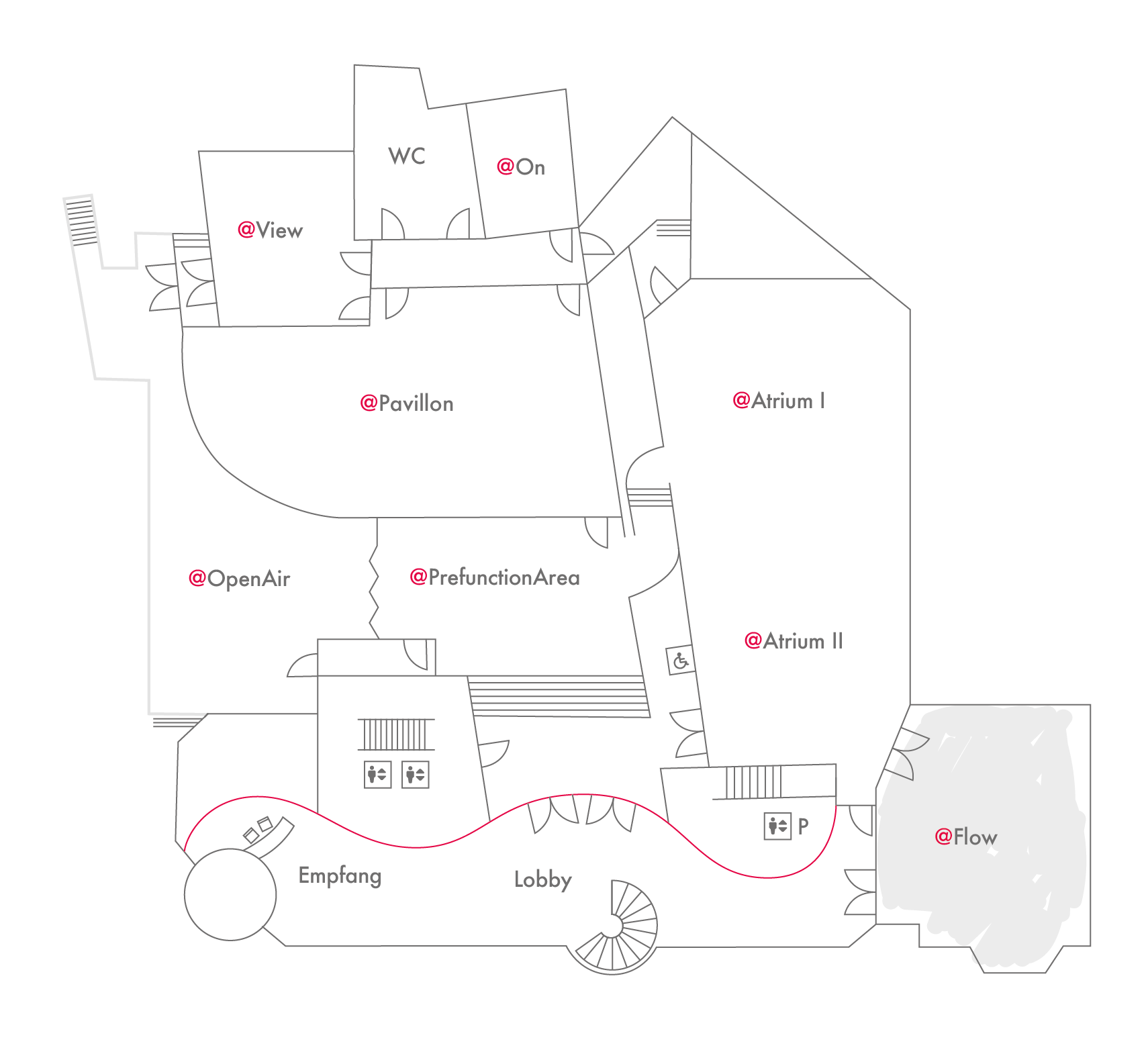 @Flow, a multifunctional space overlooking Theodor-Heuss-Strasse. You can realize here casual receptions and get-togethers, as well as seated use variants.
The almost floor-to-ceiling (soundproofed) windows create a pleasant daylight. In addition, you can select alternative lighting scenarios and darken the room for projections.
Of course, you have high-speed wi-fi access in the room. The presentation technology can also be controlled wirelessly and with prioritized access for speakers. The FullHD presentation technology can be controlled wirelessly. Classic presentation equipment such as flipchart, metaplan wall, presenter's case or similar is available on site.
Parliament: 64 PAX
Series: 80 PAX
Block: 48 PAX
U-Form: 32 PAX
Standing reception: 80 PAX
Round tables: 56 PAX